The 2022 Kaohsiung Building Show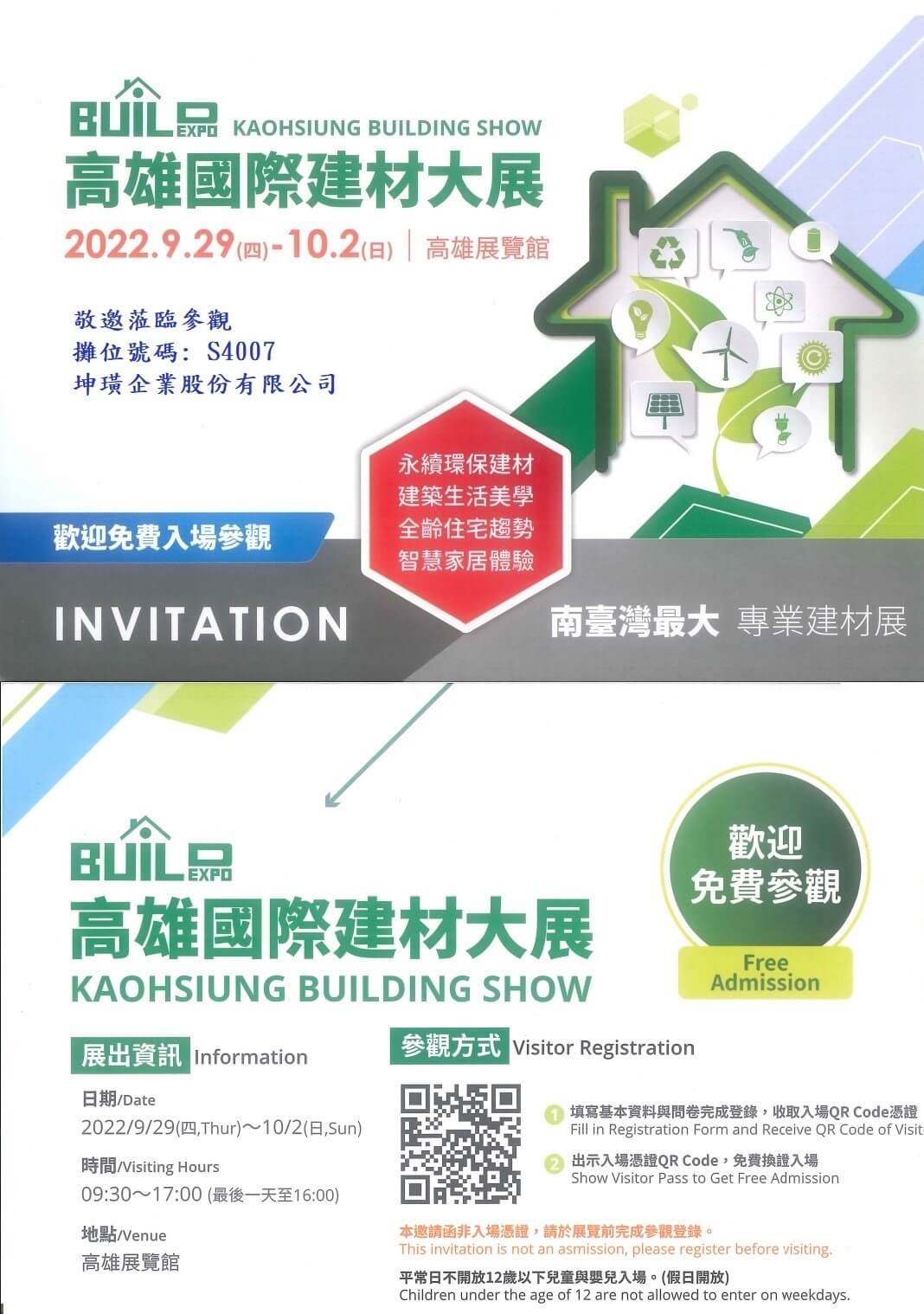 Kun Huang is scheduled to attend the Kaohsiung Building Show, Southern Taiwan's most significant architectural exhibition.
The exhibition information is as below:
Date: September 29 to October 2, 2022
Place: Kaohsiung Exhibition Center
Booth: S4007
During the event, we will showcase three significant trends in the construction industry and our latest development, FOAMUTECH, a 100% recycled PU foam. If you want to learn more about our products and services, please visit us. We look forward to meeting you.