2022
Kun Huang is dedicated to promoting sustainability and protecting the environment. We took proactive measures to ensure compliance with certification standards and passed rigorous inspections by third-party certification systems - INTERTEK and TUV NORD. As a result, they have obtained GRS certification and a carbon footprint certificate to demonstrate their commitment to environmental responsibility.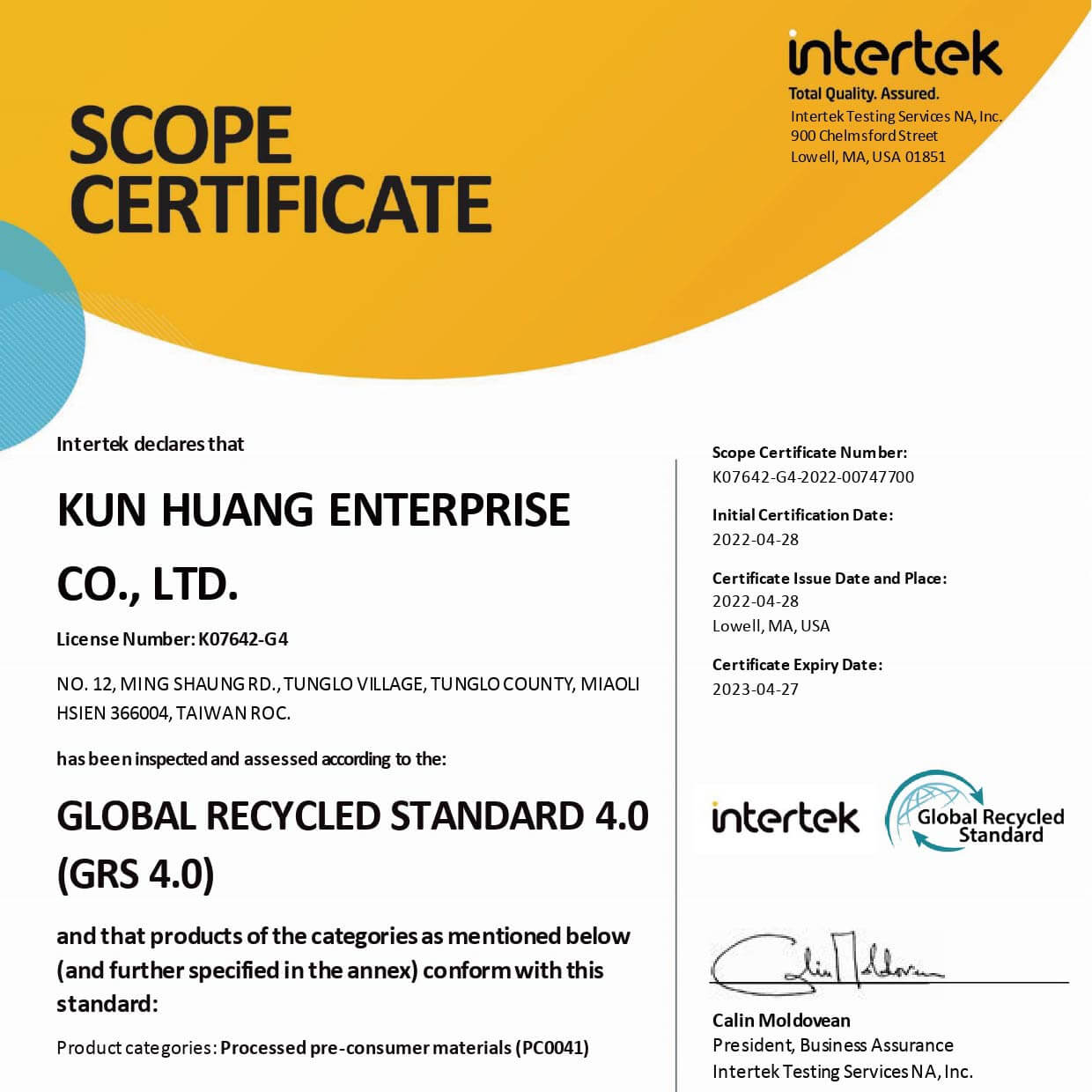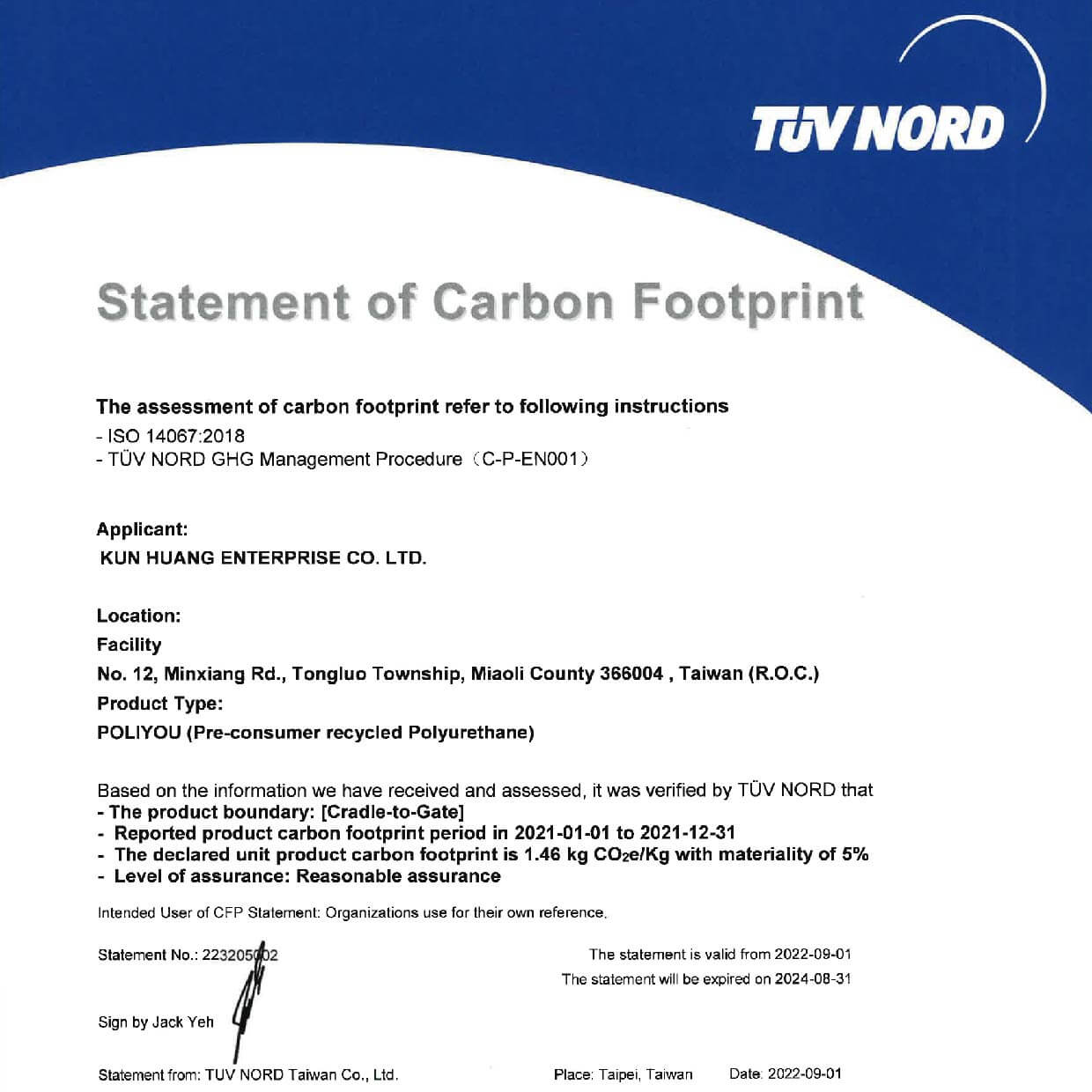 2021
Kun Huang company awarded the "Recycling Group"-an excellent one-star rating.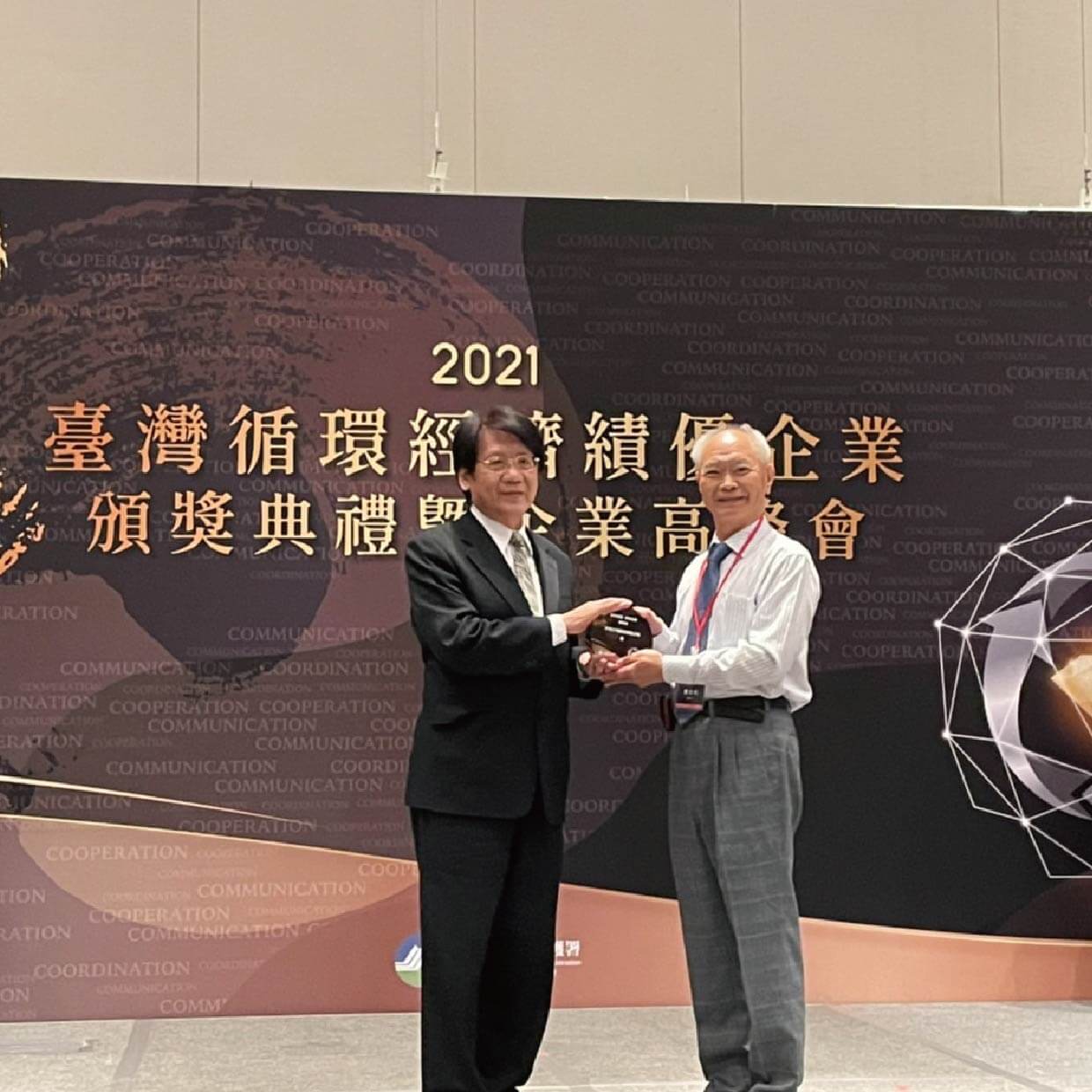 2020
Developed a new type of PU foam called SHOCKEZE, which possesses both shock absorption and memory functions. This innovative material can be used to enhance the protective gear of military personnel and other individuals requiring protection. Moreover, Kun Huang cooperated with the Miaoli government in the green products plan – the local Industry Innovation Initiative (SBIR).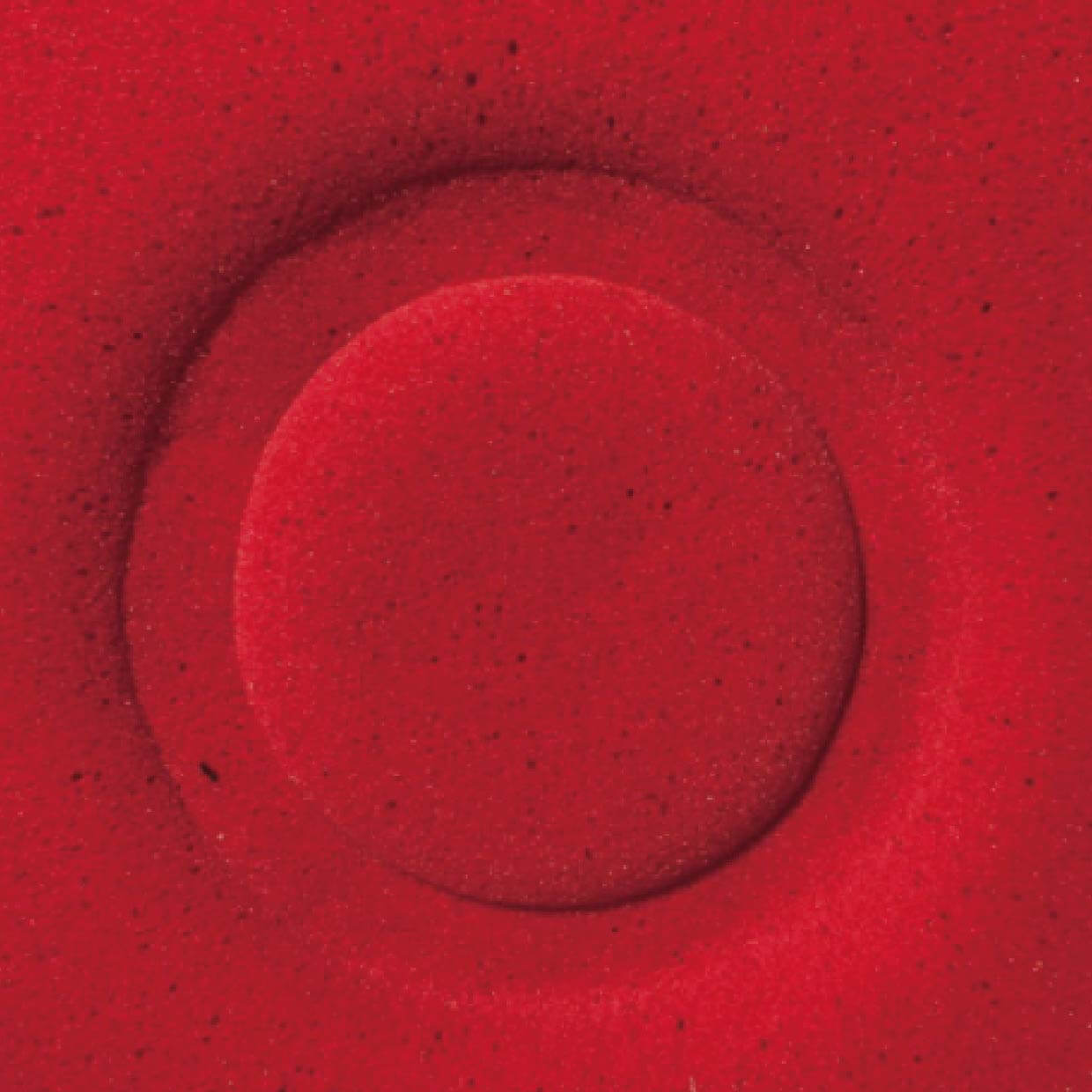 2018
URBAN BOUNCER is a type of PU foam with an outstanding rebound rate, which has a rebound rate of 15% higher compared to regular PU foams.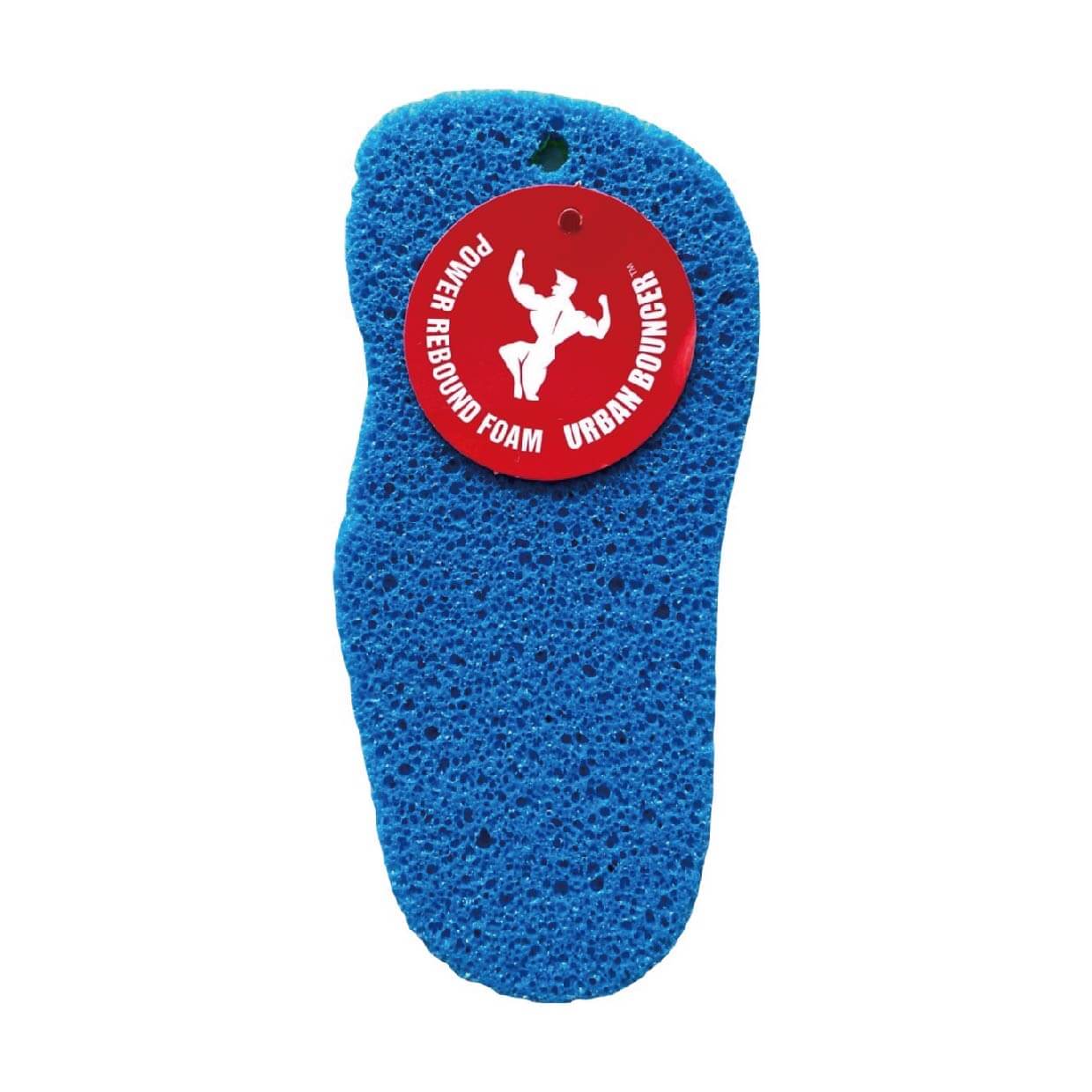 2016
Cooperated with FOOT TECHNO as an agent in Japan.
2015
POLIYOU constantly improves its functions and creates products that are more breathable, lightweight, washable, wear-resistant, soft, and resilient.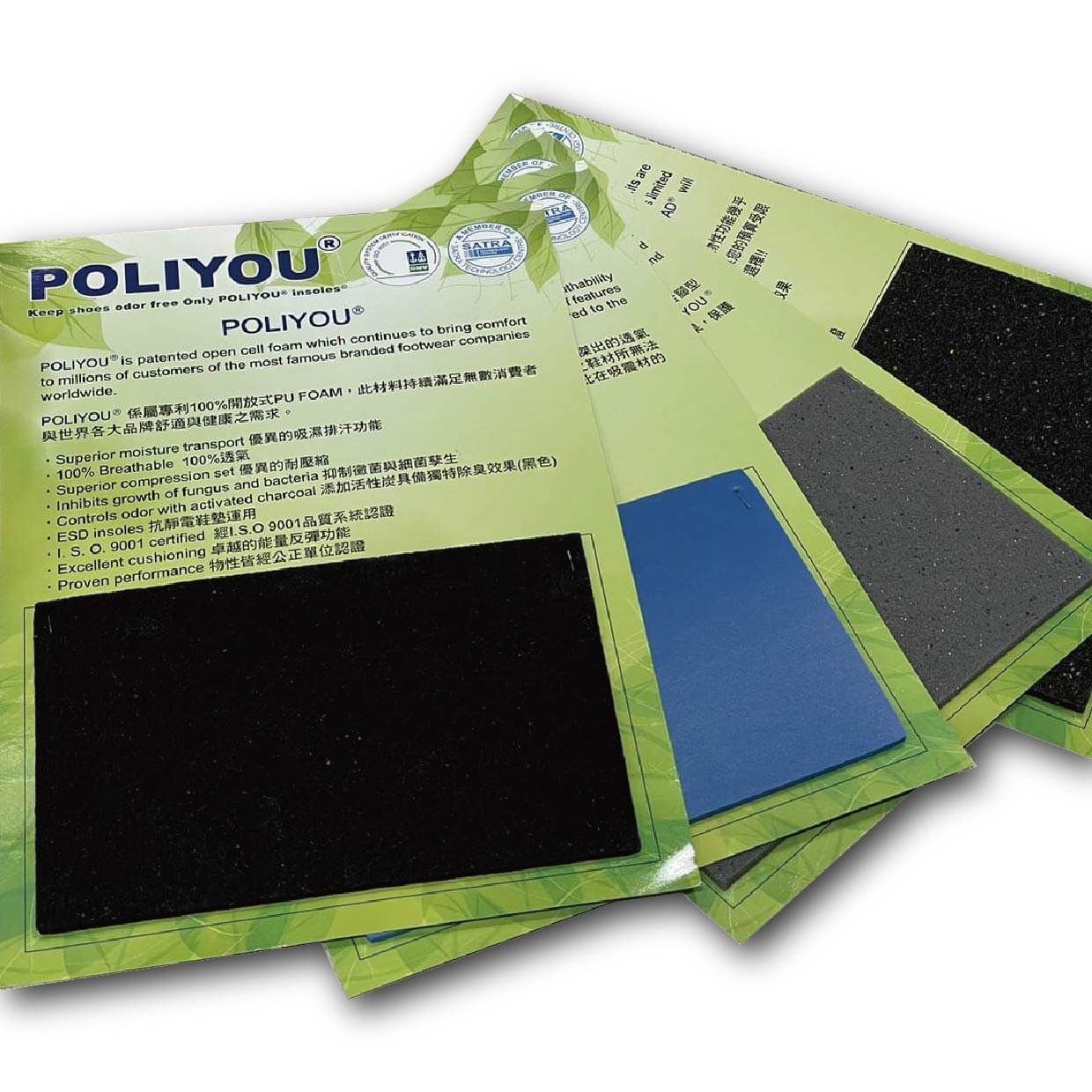 2014
JACK WOLFSKIN utilizes the water-resistant foam material from POLIYOU.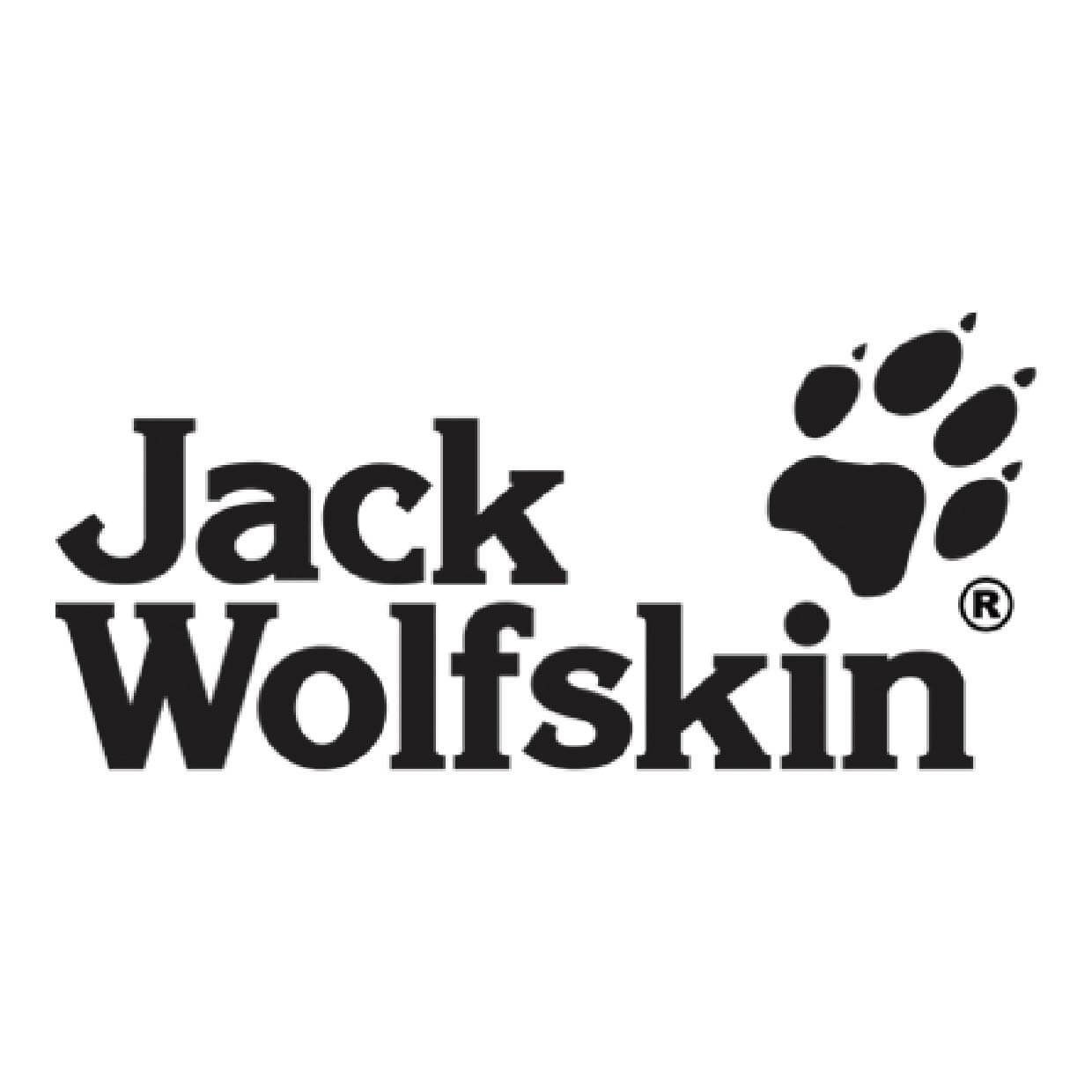 2011
POLIYOU can add specific functions, while ADIDAS and PUMA have integrated fire-resistant properties into POLIYOU and apply them to their products.
2010
Signed European agency cooperation with SPAPENS TRADING BV
2007
The NIKE JORDAN shoes are made with the POLIYOU material with excellent compression set properties.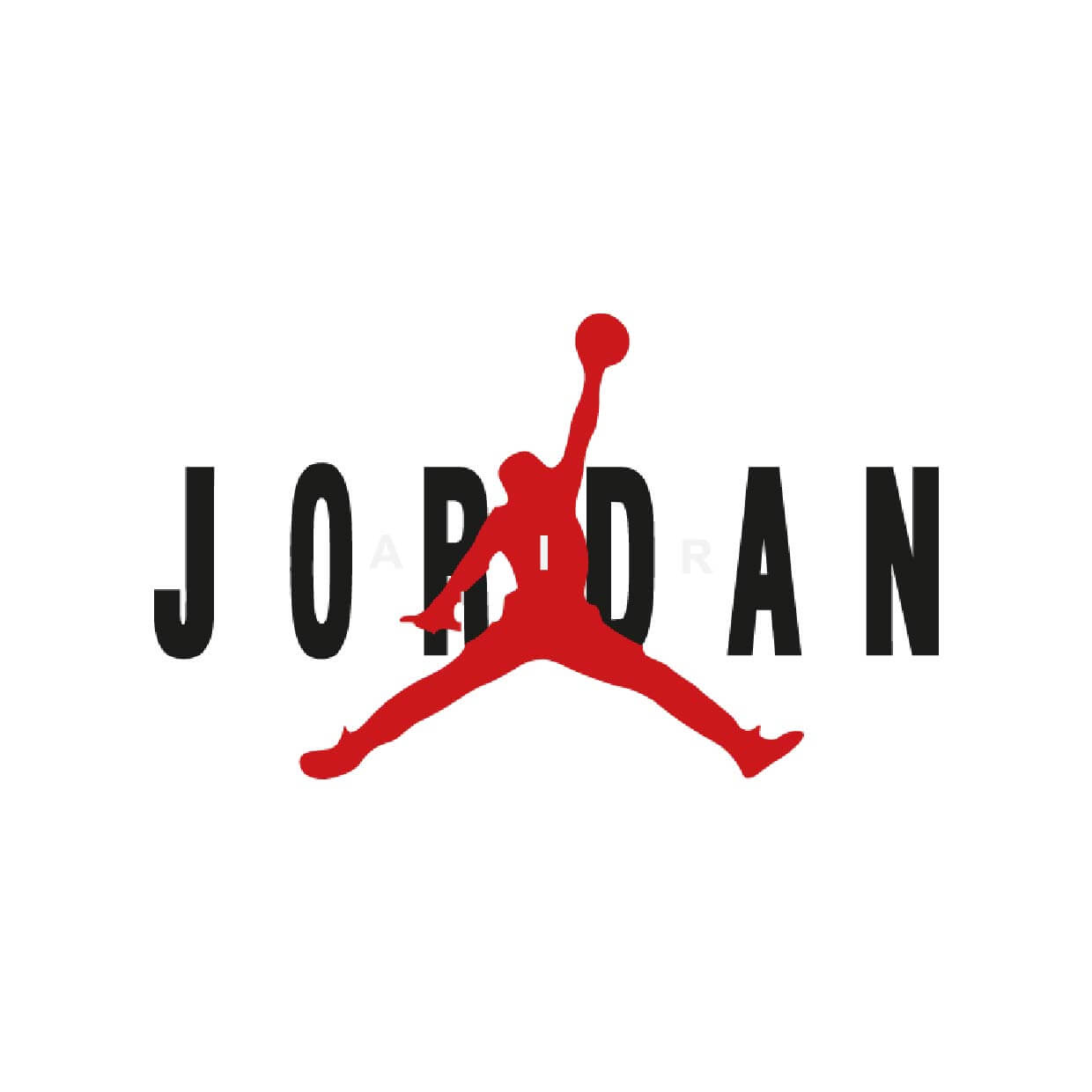 2006
The PUMA products are made with the POLIYOU series.
2005
One of the POLIYOU series is compounded with cork and bamboo, which gives it a distinct ability to eliminate odors.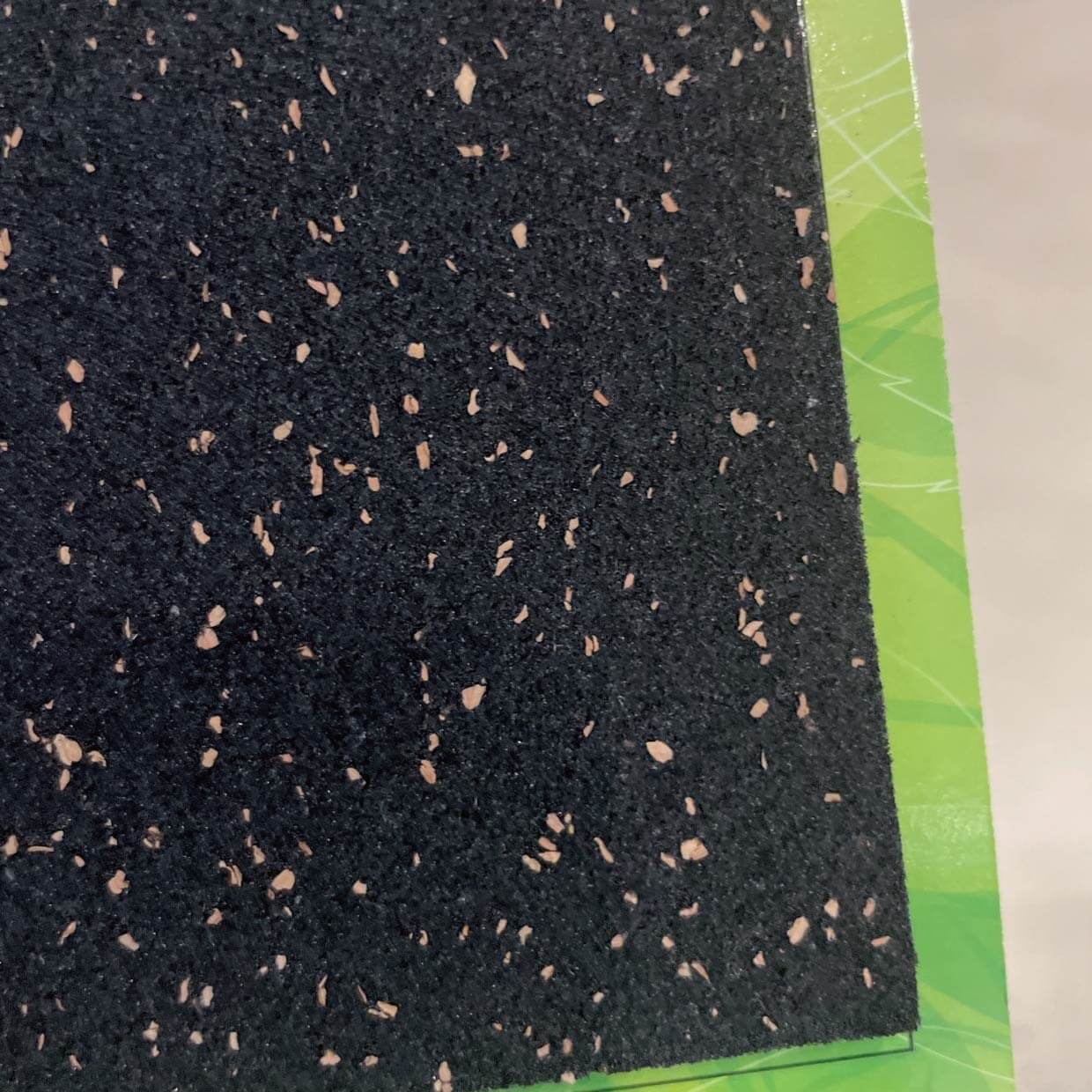 2003
The shoe's upper was created by AND ONE and REEBOK using POLIYOU, a material made of PU foam.
2002
POLIYOU successfully entered the NIKE brand.
2001
Kun Huang successfully obtained the quality certification for ISO-9001: 2015. During that year, POLIYOU became a popular choice for outsole filling.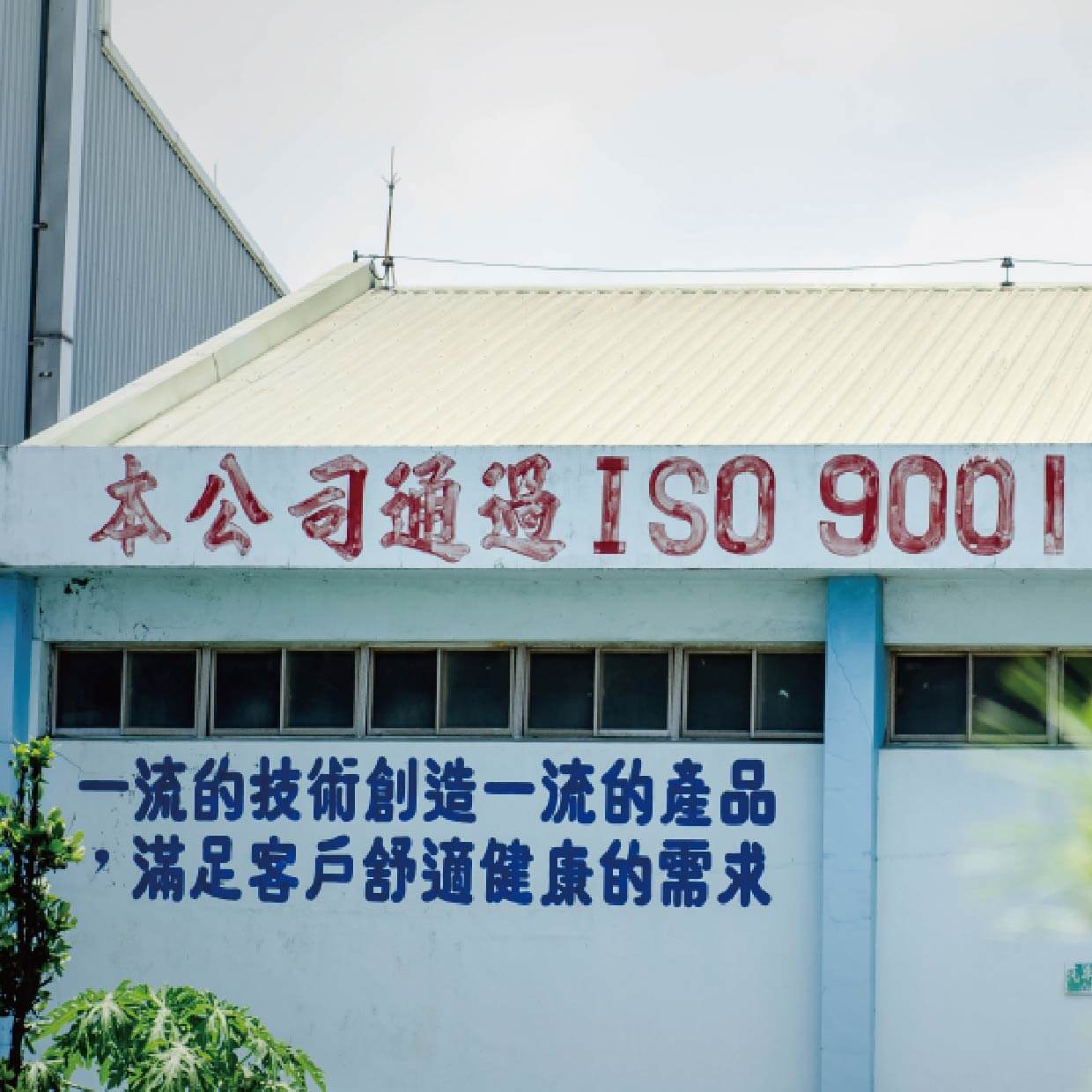 2000
Expanded reach into new markets and introduced POLIYOU, PU foam material, to nations across the globe.
1998
POLIYOU implemented advanced features that incorporate far infrared technology, making it highly sought-after in the furniture and protective product industries. Furthermore, we have partnerships with renowned brands ECCO and ARBESKO.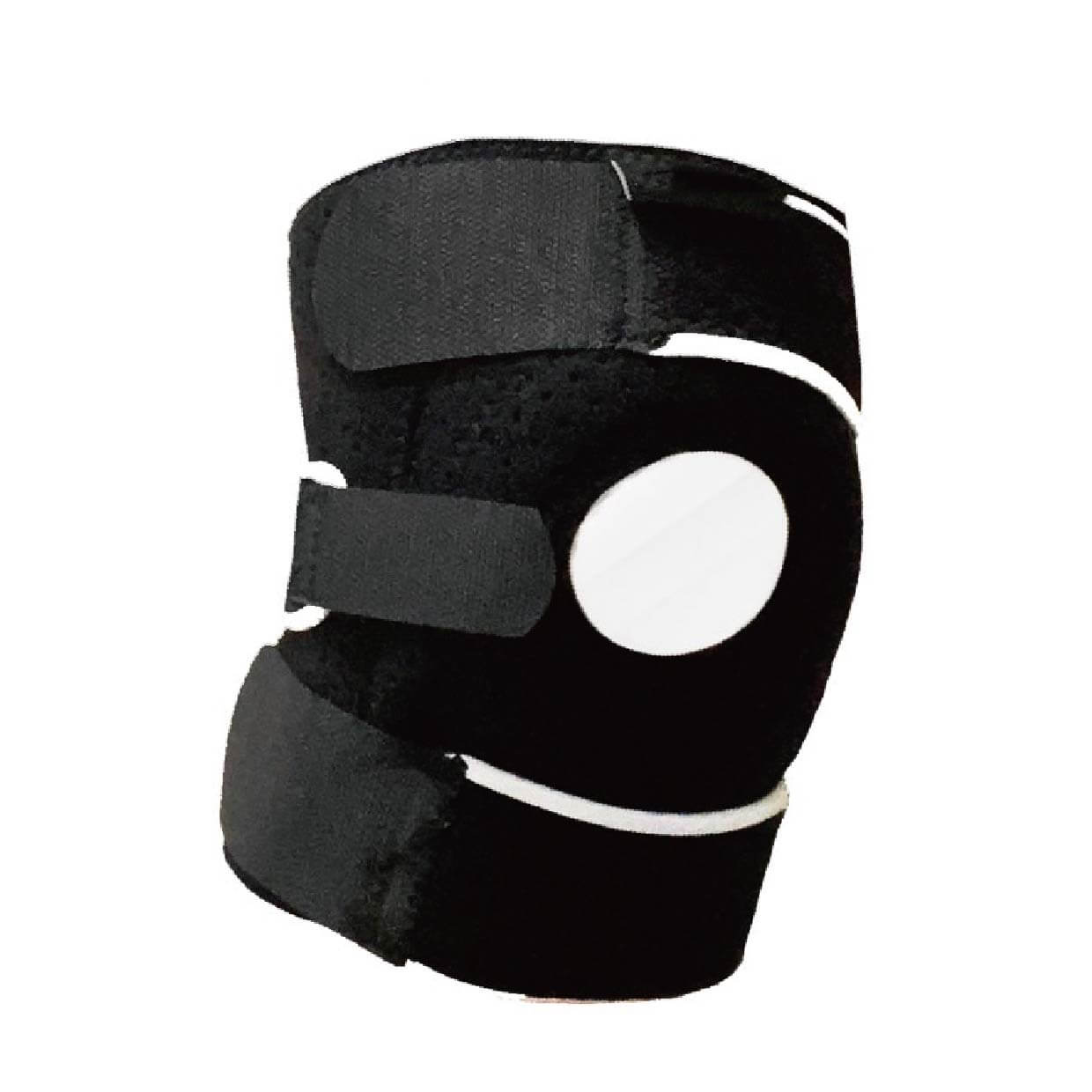 1996
In order to enhance productivity and quality control, Kun Huang opened a second factory in Taiwan.
1995
Awarded the title of an honorary manufacturer by the Ministry of Economic Affairs, ROC.
1990
Kun Huang Enterprise Co., Ltd. was founded.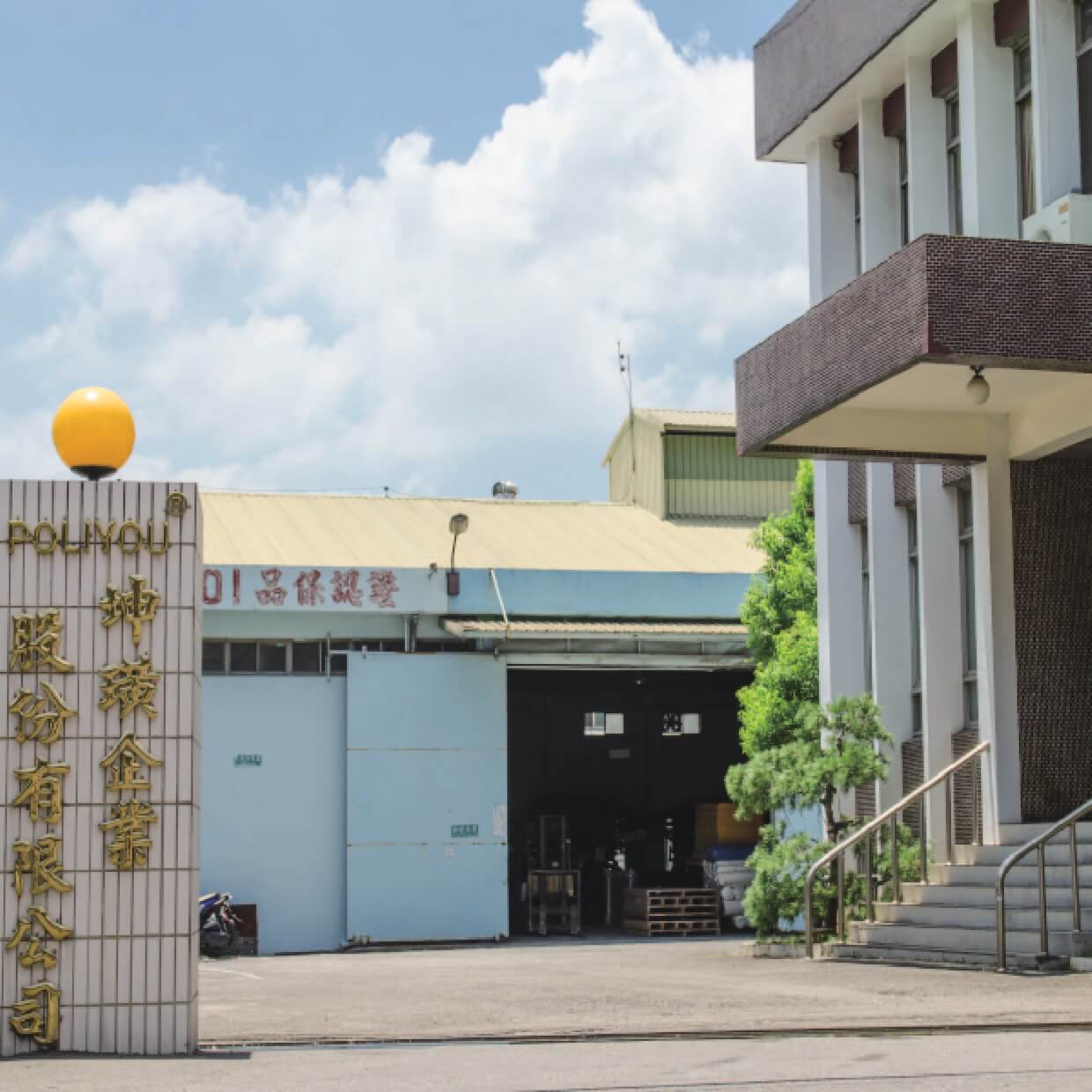 1989
Kun Huang officially partnered with Jones & Vining, Inc, the biggest shoe design corporation in the US, to allow the promotion of POLIYOU® AIR INSOLE across 36 countries globally.
1988
The establishment of the Kun Huang factory aimed to enhance the production process and cater to the growing demand for increased production capacity.
1987
POLIYOU® is a remarkable zero-waste PU recycled foam that's crafted from a one-of-a-kind composite material and innovative recycling techniques. This composite technology is exclusively created and produced in Taiwan, obtaining patent and trademark registration.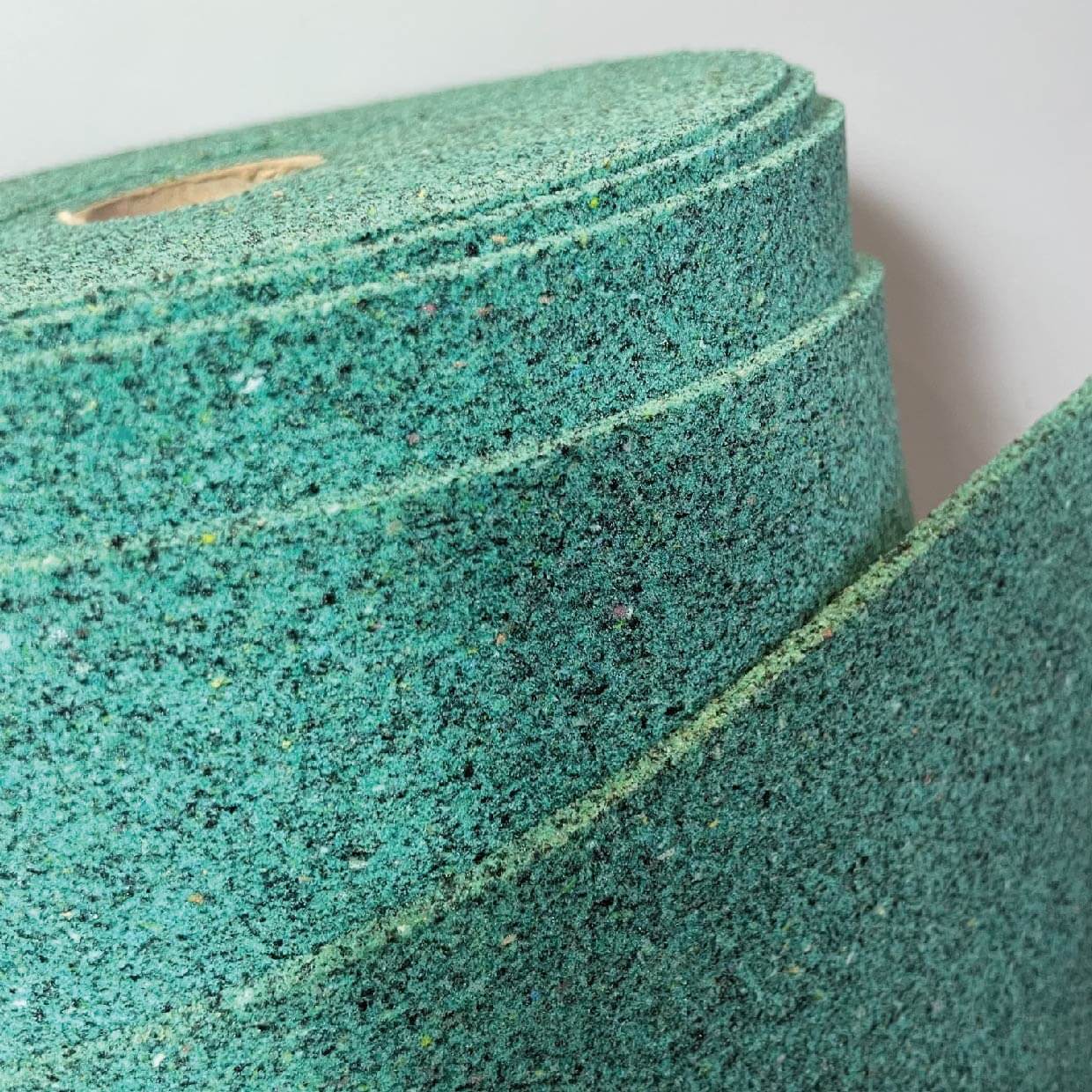 1981
Founded KUN CHYANG Enterprise Co., Ltd. with the aim of establishing a factory that produces high-quality PU foam materials.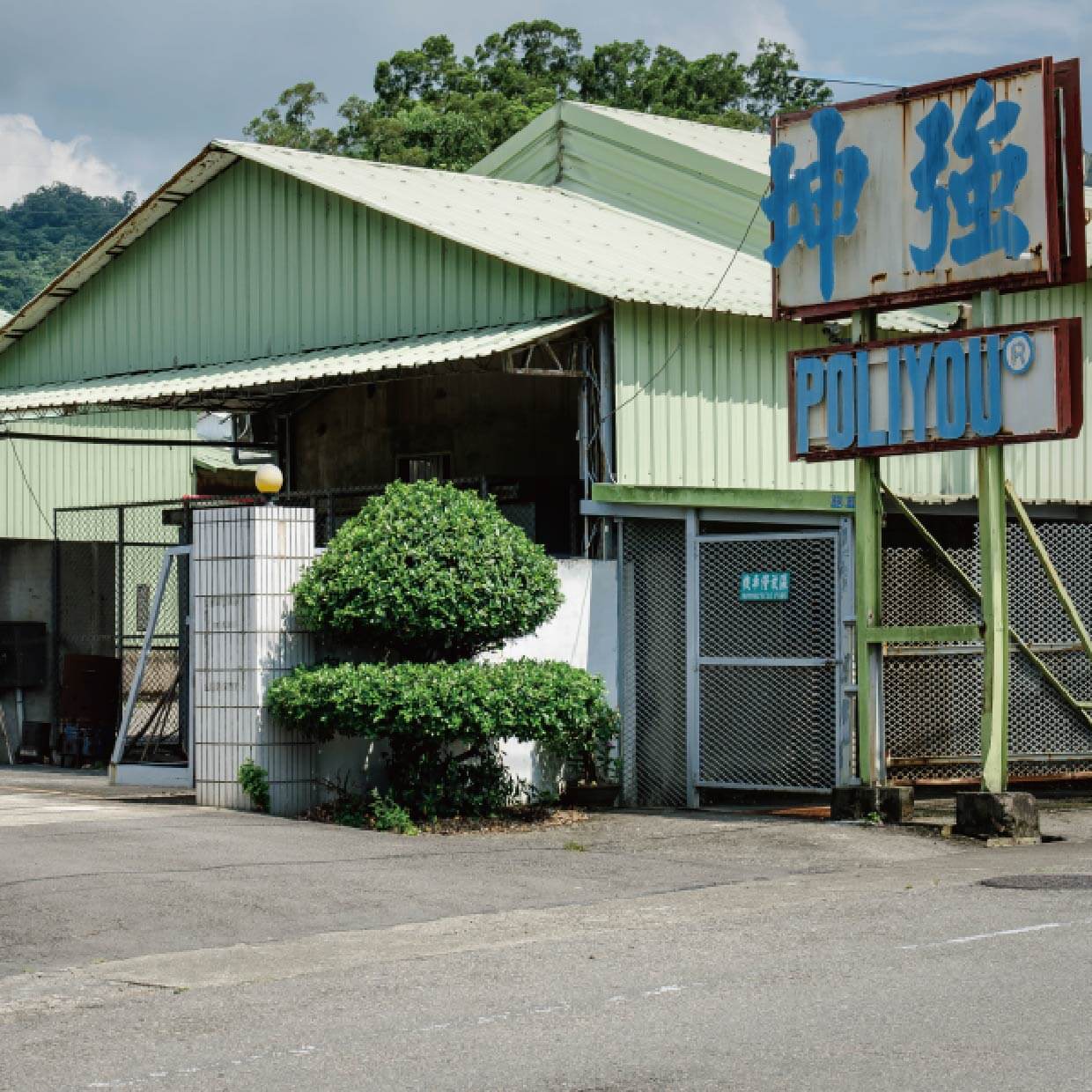 1970
KUN HUANG Chemical Industry Co., Ltd. was founded with the purpose of supplying PU foam materials to shoe factories.
1962
Jinlong Store is a specialized PU foam material cutting and processing manufacturer in furniture, sofa, and suitcase manufacturing.