Successfully obtained the GRS certificate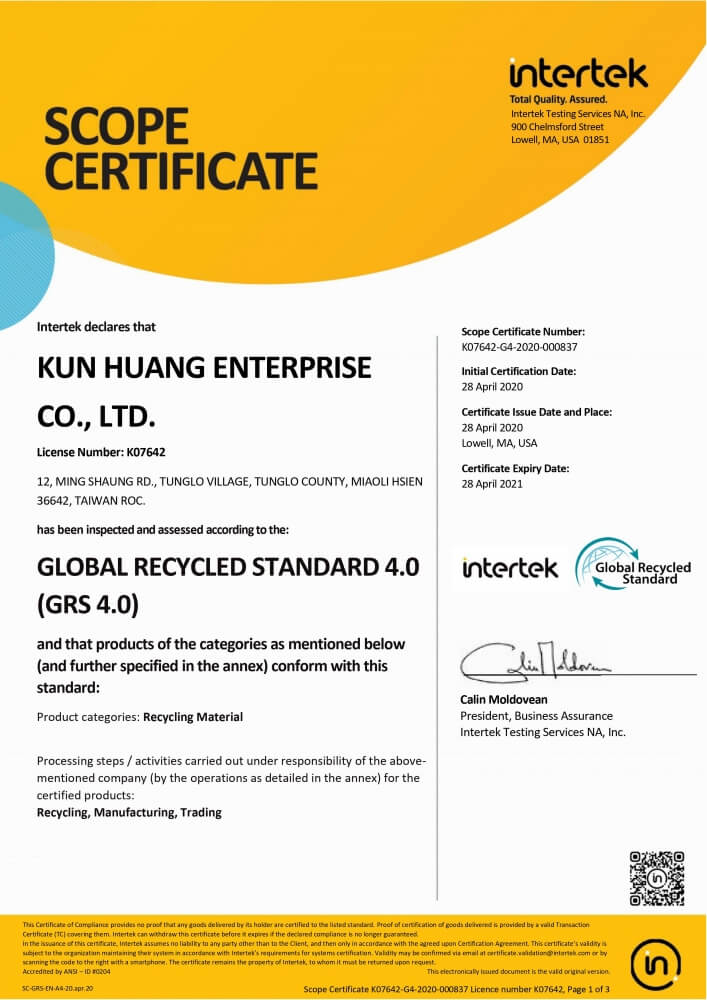 Kun Huang Enterprise Co., Ltd received the Global Recycle Standard certificate from the INTERTEK organization.
What is Global Recycled Standard (GRS)?
The Global Recycled Standard (GRS) is:
a voluntary international product standard that requires third-party certification. Focusing on renewable components, social and environmental practices, and chemical usage throughout the supply chain.
Its goal is to reduce/eliminate the harm caused by production and increase the use of recycled materials in products.
GRS certification is available for any product containing at least 20% recycled materials, but only products with at least 50% recycled material content are eligible for product-specific GRS certification.
Source: INTERTEK.