Elevating Environmental Protection: Passing Global Recycled Standard (GRS 4.0) Certification.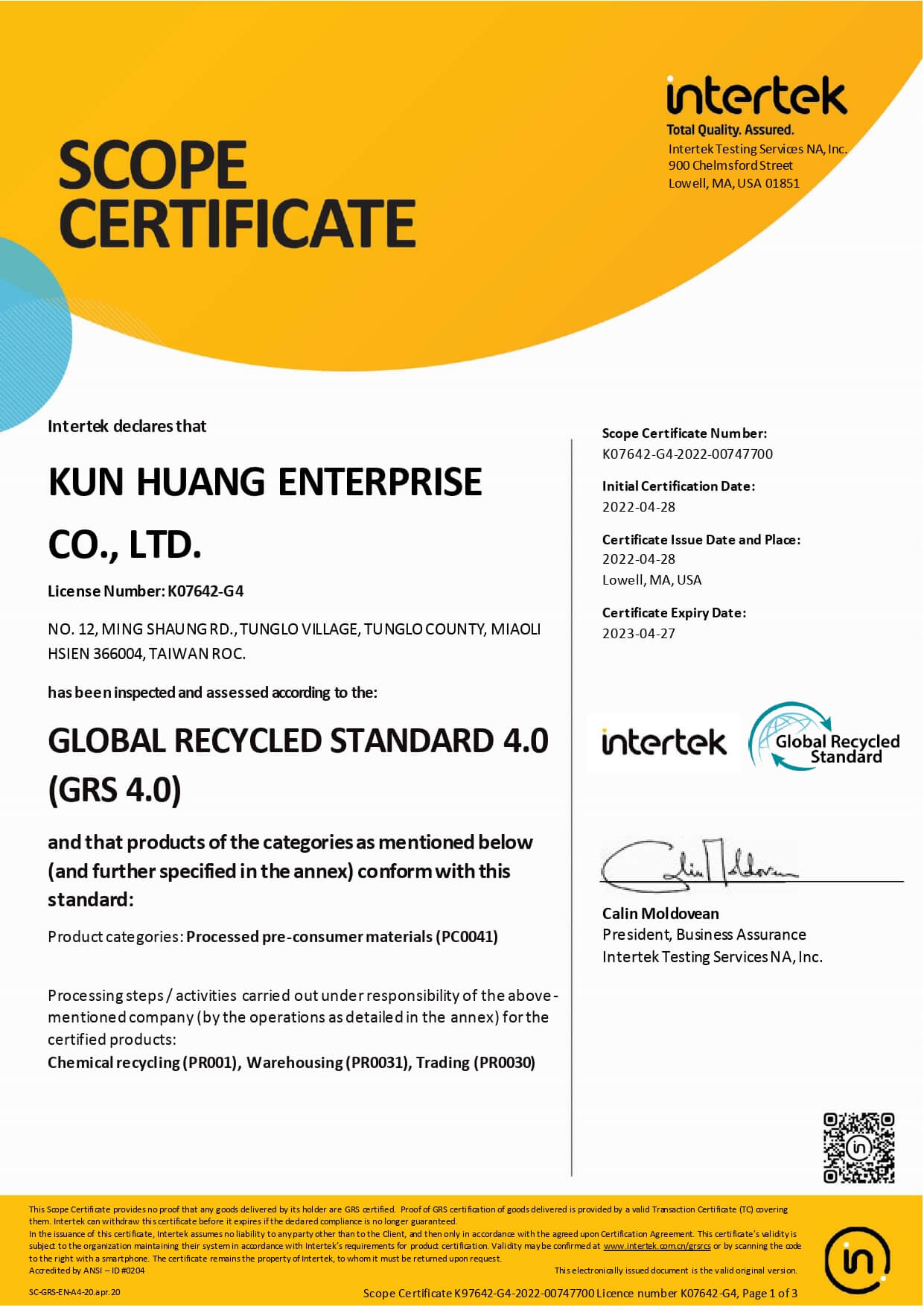 Kun Huang is dedicated to promoting sustainability and protecting the environment. We continuously refine our production process to minimize our impact on Mother Earth, from the initial concept to mass production. We took the initiative to apply for the GRS certification through INTERTECK. We made the necessary improvements to meet their stringent requirements from materials, processes, and other sources thoroughly vetted and approved by GRS.
The GRS specification is as follows:
Global Recycled Standard (GRS) is an international, voluntary, and complete product standard that sets requirements for third-party certification, focusing on renewable components, social and environmental practices, and chemical use throughout the supply chain.
GRS aims to increase the use of recycled materials in products and reduce/eliminate the harm caused by production during the period.
Global Recycled Standard (GRS) is intended for any product containing at least 20% recycled materials. Only products with at least 50% recycled material content are eligible for product-specific GRS certification.
Source: INTERTEK.